Are you a student and interested in understanding the Internet ecosystem better? Join us for an online event to help you get to know the communities that help run the Internet.
The event was aimed mainly at undergraduate students but is open to all. The RIPE NCC will also set aside a limited number of free student tickets for the RIPE 86 meeting in Rotterdam (22 – 26 May 2023).
Agenda:
Rudolf van der Berg will discuss how the energy use of the Internet and its growth is often overestimated and how this affects government policy. Next, Jelena Ćosić will talk about the evolution of telecommunications markets and its most recent trends. NLNOG veteran Teun Vink will tell us about the Dutch network operators group and the significance of such local communities on the stability and resilience of the global Internet. Finally, Mirjam Kühne, RIPE Chair, will share with you the benefits of being part of the network community, and how to make the most out of RIPE meetings.
Biographies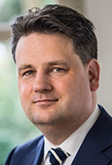 Rudolf van der Berg
Rudolf is a partner at Stratix, the Netherlands' leading telecom and digital economy consultancy. He has 20 years of experience in Internet, telecom, privacy, online content, standardisation and peripheral topics. Rudolf works on topics such as data centres, submarine cables, mobile networks (5G, spectrum, policy), regional fibre networks, networks for utilities and the Internet of Things. Through Stratix, he works as a programme manager of 5G for the Dutch Association of Municipalities. He represents the municipalities in their interaction with other governments and telecom firms and supports them in implementing new regulations.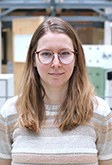 Jelena Ćosić
Jelena initially joined the RIPE NCC as a consultant for the South East Europe region. As part of her role, Jelena supports local communities and engages stakeholders from the SEE region, including RIPE NCC members, governmental agencies, academic institutions and civil society organisations.
In addition to her work in the SEE region, Jelena is interested in Internet measurements and tinkering with RIPE NCC measurement tools like RIPE Atlas and RIS.
Prior to joining the RIPE NCC, Jelena worked as an Outreach Coordinator for Packet Clearing House. At PCH, she mainly focused on providing support to IXPs and expanding PCH's global infrastructure.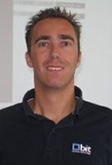 Teun Vink
Teun Vink is a board member of NLNOG, the Dutch Network Operator Group. In his day job, he's responsible for the network at BIT, a Dutch ISP and data centre.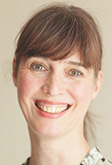 Mirjam Kühne
Mirjam is the RIPE Chair and has been a member of the RIPE community for over twenty years. Throughout her career, she served as a Senior Community Builder for various Internet organisations. She has a deep knowledge of the Internet community and regularly collaborates with stakeholders from various sectors, including technical, security, academic and government.
Mirjam obtained a Master of Computer Science degree at the Technical University Berlin, Germany.