---
Barkha Manral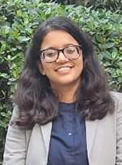 Biography
I'm working as a Network Engineer for the National Informatics Centre (For Corporate Infotech Pvt. Ltd.), Meity, Government of India. My background is varied, I graduated in Life Sciences and hold a Master in Public Administration. I then joined IT as a technical writer, and then moved on to study networks, and I am now working as a network engineer. My background gives me a range of experience across sectors and the ability to work with people from different backgrounds, I know how to work in a team and also make individual contributions.
Statement of interest
I am interested in being a part of the PC because I want to have the experience of this work in addition to getting to know people and the way RIPE works. This will be a new experience for me and getting selected for the RIPE PC is itself full of knowledge, gaining a network and learning. So, as an individual, my contribution towards the team will be my dedication, my knowledge, my skills, my communication and my ability to handle situations with a positive outcome.
---
Clara Wade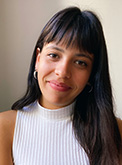 Biography
I got introduced to the community five years ago in a peculiar way. I was only 22 years old, working at an online escrow company from its Buenos Aires office when IPv4 address transactions were becoming more urgent and frequent as the run-out was happening. It became my passion project to make sure the process was as safe as possible and meeting people in the community that were committed to building a stable and sustainable Internet only emphasised the importance of the work being done here. Since 2022, I have been helping develop the IP address strategy at AWS, where I am also an inclusion ambassador. Having attended multiple NOGs and RIR meetings across four regions, and being a member of the NANOG DEI committee, I love connecting with people from different parts of the world and have seen first-hand the impact that contributing to this community can have.
Statement of interest
I found a deep sense of community at my first RIPE meeting that has only grown overtime as I kept attending and getting to know more people over the years. Having a unique perspective on what it means to enter this space in your 20s without a technical background, I would love to contribute to engage more newcomers, recruit speakers and build a diverse and exciting programme.
---
Doris Hauser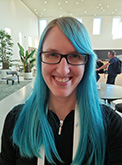 Biography
I'm Doris Hauser, aka. Dodo, currently working at nic.at, the Austrian registry, as a Linux sysadmin (mainly) with a bit of networking and scripting/programming (bash/python mostly). I started getting into computers at a young age, starting with games on DOS computers, then joining a technical high school in Vienna when I was 14 years old. Afterwards I made my bachelor's degree in IT Security at a university of applied sciences in lower Austria. My bachelor thesis was about the security of smart sex toys (or rather the lack thereof), with a focus on privacy issues in the smartphone apps of said toys.
I would like to join the Programme Committee because I'm an enthusiastic RIPE Meeting attendant and would like to contribute.
---
Trey Darley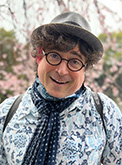 Biography
I'm Trey. I work for Accenture Security (day job) and serve on the FIRST.org board of directors. I'm an old hand at networks, but new to the RIPE community. But I'm here deliberately trying to build bridges between the trust community of RIPE and those of the FIRST communities. My LinkedIn isn't all lies, and lists a bunch of publications and stuff, have a look if you want more background: https://www.linkedin.com/in/treyka
Statement of interest
I have years of experience serving on programme committees, chairing PCs, session, and conference chairing. I'm here to build bridges, pitch in, help out with some work, but I also recognize that I'm new to this community, so I'm sensitive to the need for me to listen carefully to my fellow PC members and RIPE leadership, and learn the ins and outs of the RIPE community. That's my motivation, learning and helping.
---
Viktoriia Opanasiuk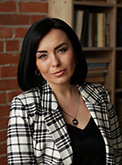 Biography
Viktoriia Opanasiuk is well recognised in the electronic communication field in Ukraine. She is a Regional Director of the ISP Viner Telecom and the Commercial Director of the OTT media service youtv. She is recognised for being the co-founder and organiser of some of the biggest Ukrainian events for network operators – Telecom Ukraine and the Telecom Awards. Telecom Ukraine is a platform that unites telecom operators and content providers from all over Ukraine and even from different countries, and allows them to share experiences. Telecom Awards is a unique annual award for best projects, companies and personalities from telecom and media industries of Ukraine.
Viktoria also actively participates in different processes for the Ukrainian telecom and media communities. She is a member of working group of audiovisual service providers at the National Council of Television and Radio Broadcasting of Ukraine, a Deputy of Chairmen of the Committee of Internet Resources Governance and Interaction with International Organizations at the Internet Association of Ukraine, a member of different working groups in different issues at the Association of Right Holders and Content Providers. Now Viktoria is a regular attendee of the RIPE community events, including regional meetings.
Background
Viktoria has a Master`s Degree in radio physics engineering from the National University of Ukraine, Taras Shevchenko. She is also experienced in marketing and management as a Business Developer. She started to work in the telecommunications sector in 2011 at a company that distributed telecommunication equipment. From 2011-2014, she contributed to developing the Ukrainian Conference of Communication Operators, the well-known Ukrainian events, Telecom Summit and Telecom Fiesta. Now she runs her own events, the international conference Telecom Ukraine, and the annual ceremony with red carpet Telecom Awards, which gather more than 500 attendees from Ukraine and other nearby countries.
Motivation
With 10 years of event experience I would like to share my knowledge of preparing programmes for different types of events. I know how important it is to provide interesting topics, to find speakers who will get attendees to participate, listen, and discuss. I have experience in working with different topics from technology to operational management processes in networks operators, different formats like single presentations, short talks, discussions, telecom games, open air informal talks, online meetings with online translations and so on. It is also interesting and important for me to get international experience in collaboration with the RIPE community.