Explore Rotterdam. We've collected some tips from locals and compiled a handy guide for you.
Rotterdam Tourist App
Are you looking for the most interesting places to visit and fun things to try in Rotterdam? Then 
download the Rotterdam Tourist app
! It shows you the shops, restaurants and cafes, interesting architecture and art that are along your route.
You can get general tourist information about things to see and do in Rotterdam here.
You can also download a PDF version of the Rotterdam City Map.
Don't Miss: Architecture Walking Tours Rotterdam!
Rotterdam is the architecture capital of the Netherlands and ranks among the top international architectural destinations. The city is like an open-air museum, and Walk Rotterdam offers guided walking tours with local architects to talk about the architecture, art, history and the character of the city.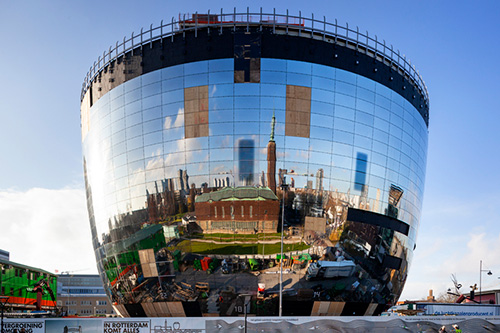 Explore Rotterdam
Keen to explore Rotterdam? Here are some uniquely Rotterdam experiences: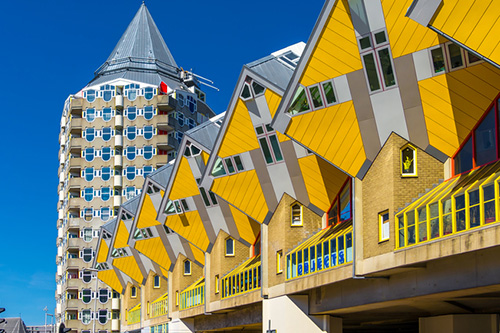 Like a Local
Would you like to explore Rotterdam like a local? Our Rotterdammer colleagues put together a list of their favourite places for you to visit.
Emeka Ebiogwu, Member Services Analyst recommends:
Lina Tarasonyte, Legal Counsel, picks her favourites:
Theo Fyllaridis, Legal Counsel, shares his top picks:
Fenix Food Factory: This food market has street food stalls, and a tap room from the local Rotterdam "Kaapse Brouwers". If you're lucky with the weather, you can sit outdoors by the river and enjoy a great view of the Erasmus bridge and Rotterdam skyline. https://www.fenixfoodfactory.nl/
Vessel V11 – This red ship is docked in the centre of Rotterdam. You can eat here during the day and at night it often has live gigs followed by a DJ. https://www.vessel11.nl/en/
Harvest Cafe & Bakery (Harvest Coffee Brewers): Enjoy a hearty breakfast, brunch or lunch with delicious coffee. https://www.harvestcafeandbakery.com/